Note: Information provided on this page is for general education only, please seek medical assistance when in doubt
Pregnancy is the development of one or more offspring known as an embryo or fetus inside woman's uterus. The length of pregnancy is generally about 40 weeks from the start of the last normal menstrual period which includes 2 weeks before conception.
Human pregnancy is arbitrarily divided into three trimester periods of three months each, as a means to simplify reference to the different stages of prenatal development. This corresponds to about 40 weeks from the start of the last menstrual period or about 9 months.
Below chart shows the division of trimesters, pregnancy months and weeks and important fetal development in that period.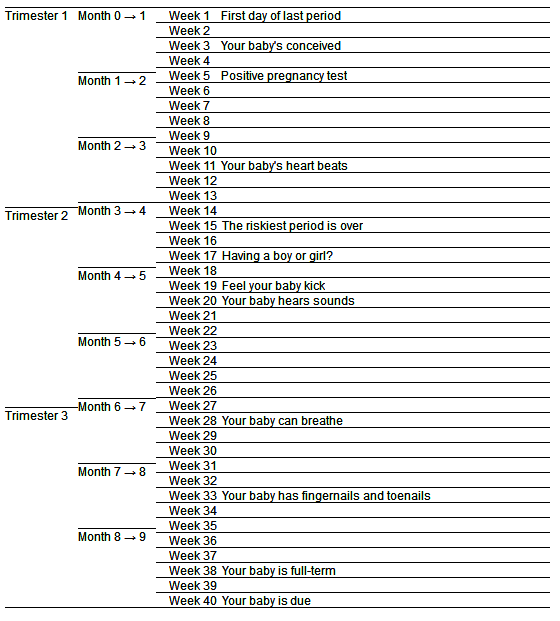 Pregnancy Trimesters
»
First Trimester
»
Second Trimester
»
Third Trimester